Warm & Comfortable Hunting Gear
Quiet Confidence. You either got it, or you don't. And it only comes with knowing your gear is the last thing you have to worry about when you're out on the hunt.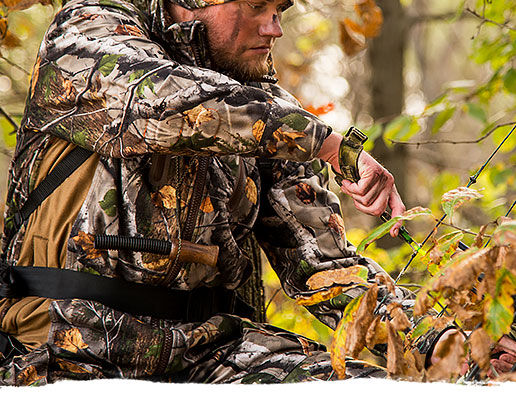 REFLEXTEC JACKET
Stay warm and dry guaranteed! Exclusively designed to be the warmest, most versatile hunting jacket available. Tested and certified, with the matching bibs, by Kansas State University to -94˚ degrees Fahrenheit!
Best Bang for your Buck | $229.99
SHOP NOW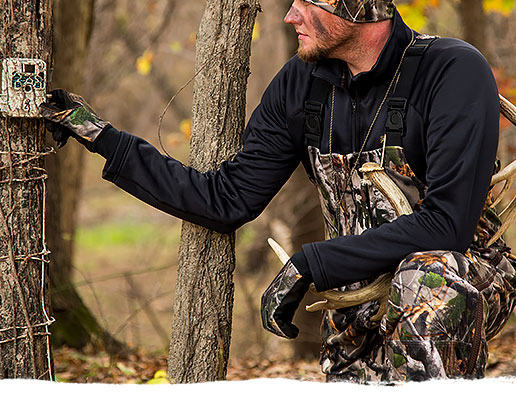 REFLEXTEC BIBS
Endless features include 4-way stretch, silent micro-suede shell, lots of pockets, built-in heavy-duty HuntGuard® padding, extra long inseam with adjustable straps, and full length leg zippers.
Best Bang for your Buck | $199.99
SHOP NOW
BASE LAYERS & GEAR
HuntGuard is an advanced line of all-weather hunting gear that offers the best bang for your buck. Shop our base layers, hats, gloves and more: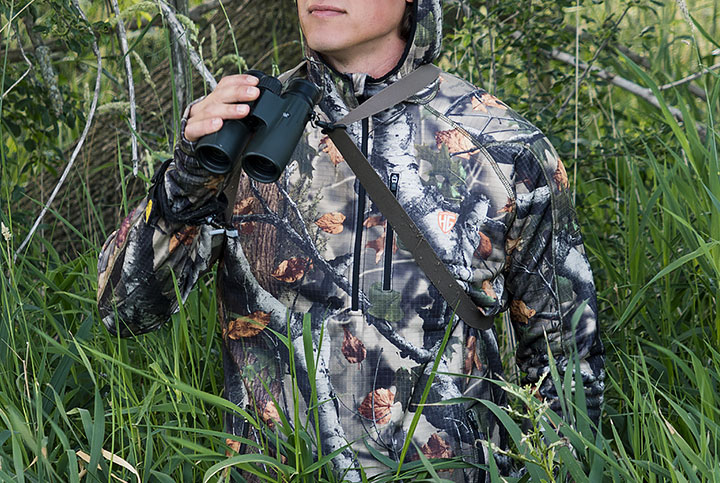 CHAMELEON HOODIE
The Chameleon hoodie will be the most versatile piece in your hunting closet. This hoodie can be worn as an outer layer during early-mid season, as well as a layering piece for when the temperature drops below freezing.
SHOP NOW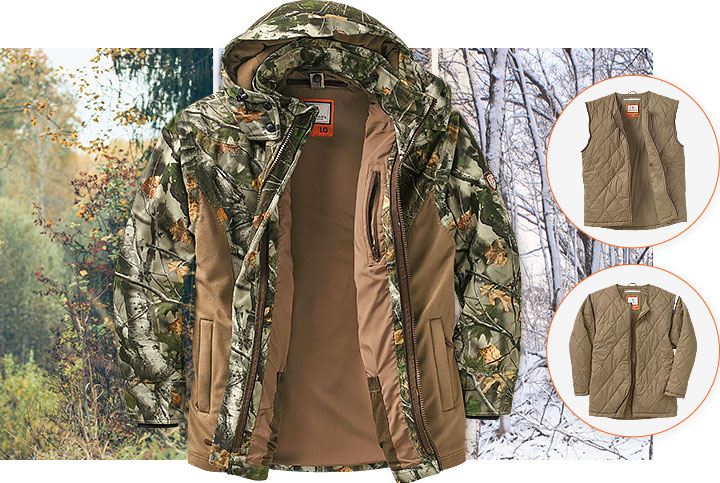 MULTI-SEASON VERSATILITY
Our HuntGuard® Jacket & Bibs are built for staying warm in freezing temperatures, but easily adjust to fit any season. Simply remove the Reflextec™ liner and you have an outstanding 100% water-resistant, breathable set.
SHOP NOW
HuntGuard Technology
We added Reflextec™ lining to keep you warm, Polygene® in the base layers to fight odor, Protec™ padding in the Jacket & Bibs for added comfort, and muted 4-way stretch shells for dead silent construction.
HUNTING ACCESSORIES
All the gear you need to get the job done right. From lights, to knives, and field dressing kits, we've got you covered:
The Hunting Public TESTIMONIAL
Hear from Aaron how he used the HuntGuard set to take down a nice late season Iowa Buck